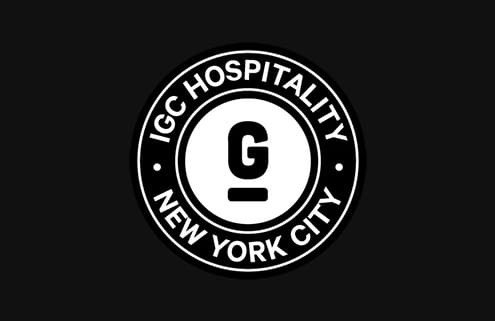 Restaurant Zone Features In Good Company Hospitality In How to Succeed in The Restaurant Industry
2) Terence Tubridy, Managing partner and co-founder of In Good Company, which owns and operates eight bars and restaurants in New York CityHow he started: Tubridy got his start working in the kitchen of his dad's restaurant, Pier 92, in Queens, NY, where he washed dishes, got ice for the barmen, and eventually worked his way up to a job as a busboy. At 14, he became a barback at another restaurant in Queens. "I enjoyed serving people. I enjoyed seeing a clean bar, a full ice bin, fruit cut, and what it meant to be behind the bar," he says. In 2002, while in college, he and his brother opened a restaurant in Manhattan—and a few years later, they joined forces with a third business partner and started In Good Company. While he'd never seen himself staying in the restaurant field (he thought of becoming a Wall Street broker) "what happened, 'just happened,'" says Tubridy. "My father groomed us for this business, so when the opportunity presented itself it only made sense for us to continue."Best career advice he got: "Show up on time for work, and remember that showing up on time is showing up early," Tubridy notes.Biggest challenge in his career—and how he overcame it: "Realizing there is no ladder and no blueprint. When you need help, you need to be smart enough to ask for it."The secret to his success: "Our core principles: Human, Hunger, Humility, and Hospitality or, as we call it, 4H. It's our compass. Human—we make mistakes, we try not to let process get in the way of people; hunger—we feed people and we are hungry for growing our minds and souls; humility—no job is beneath us and we treat others as we would want to be treated; hospitality—we always create a welcoming environment. Every decision gets run through a 4H. Every team member, guest, and brand must be seen through the 4H lens."The career advice he gives his employees: "Do not go to school. Take a year off and get a job as a dishwasher or a busser. Learn the business from the basement up. Know early on what path you would like to do, but try and know a little bit of everything. If you are looking to open your own place, find a mentor. As competitive as this industry is, there is a huge support network, if you tap into it.
View full article Here.
https://www.ingoodcompany.com/wp-content/uploads/2018/10/blog-default.jpg
400
495
Sarah Curley
https://www.ingoodcompany.com/wp-content/uploads/IGC-Hospitality-Logo-2023.png
Sarah Curley
2018-09-07 12:15:36
2018-09-07 12:26:10
Restaurant Zone Features In Good Company Hospitality In How to Succeed in The Restaurant Industry